Don't have time to attend a live SMI training event?
Now you have the opportunity to learn at your own pace through SMI's online bundle of training programs.
Choose from

10

impactful courses that will help you establish and thrive as an effective security consultant.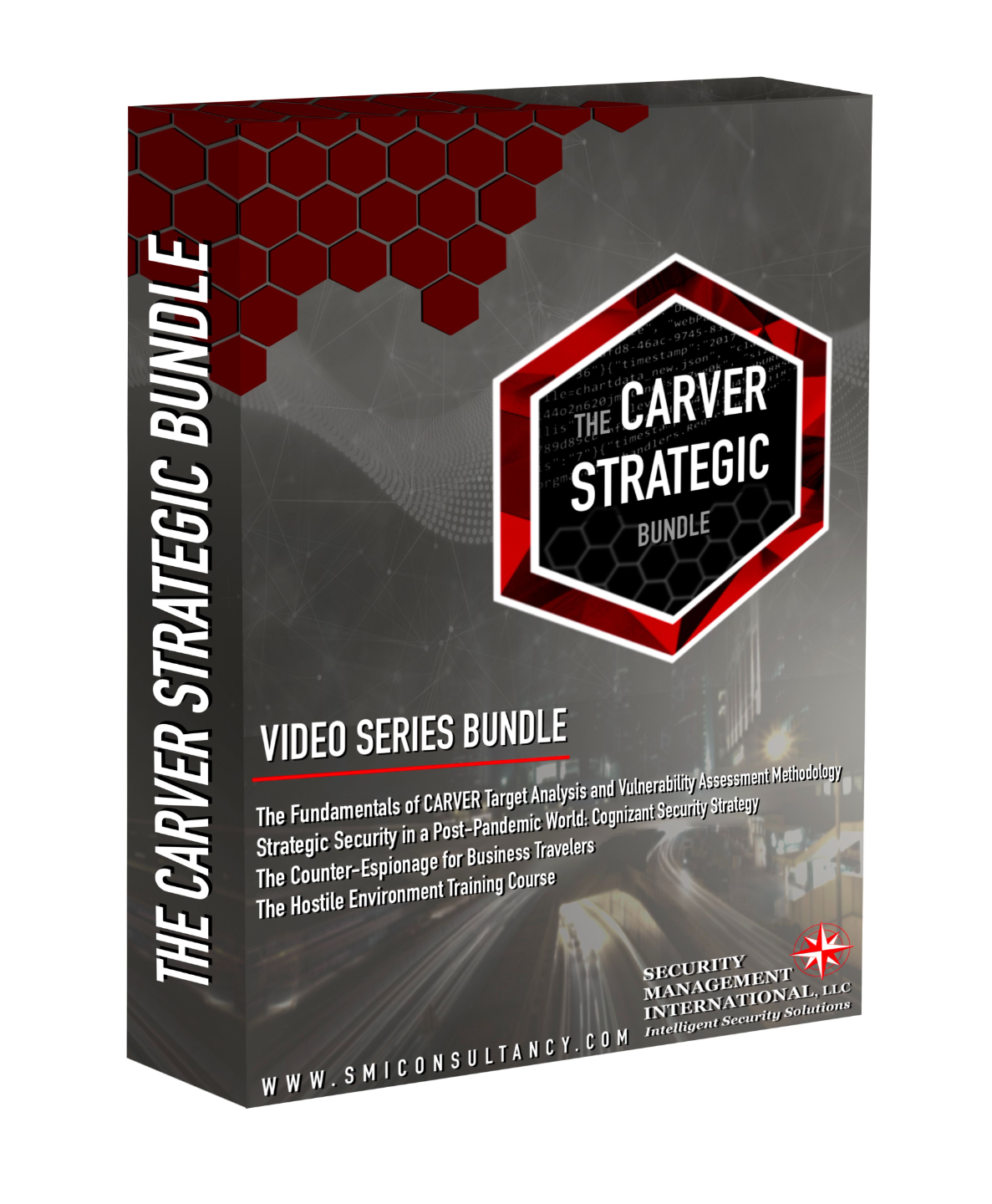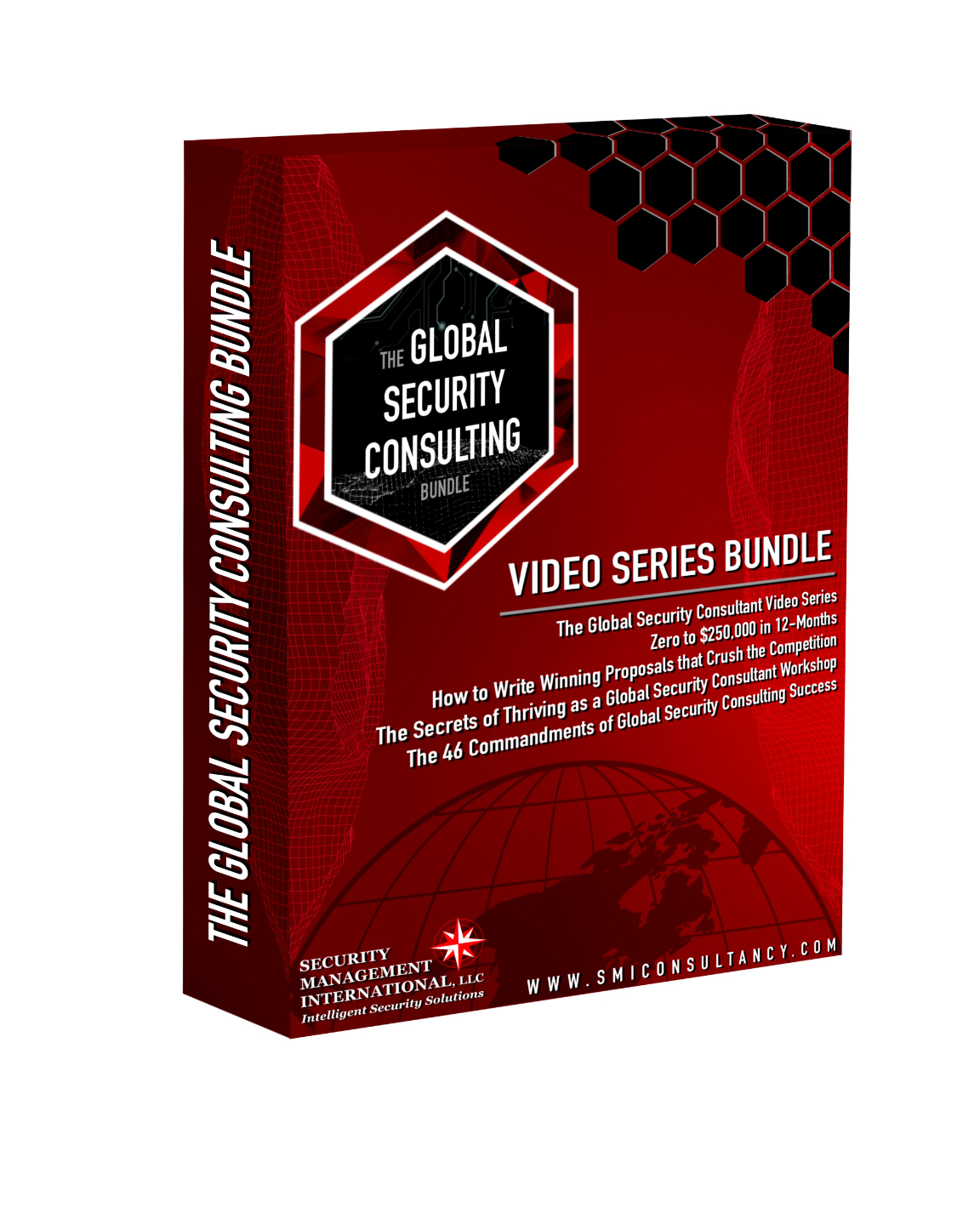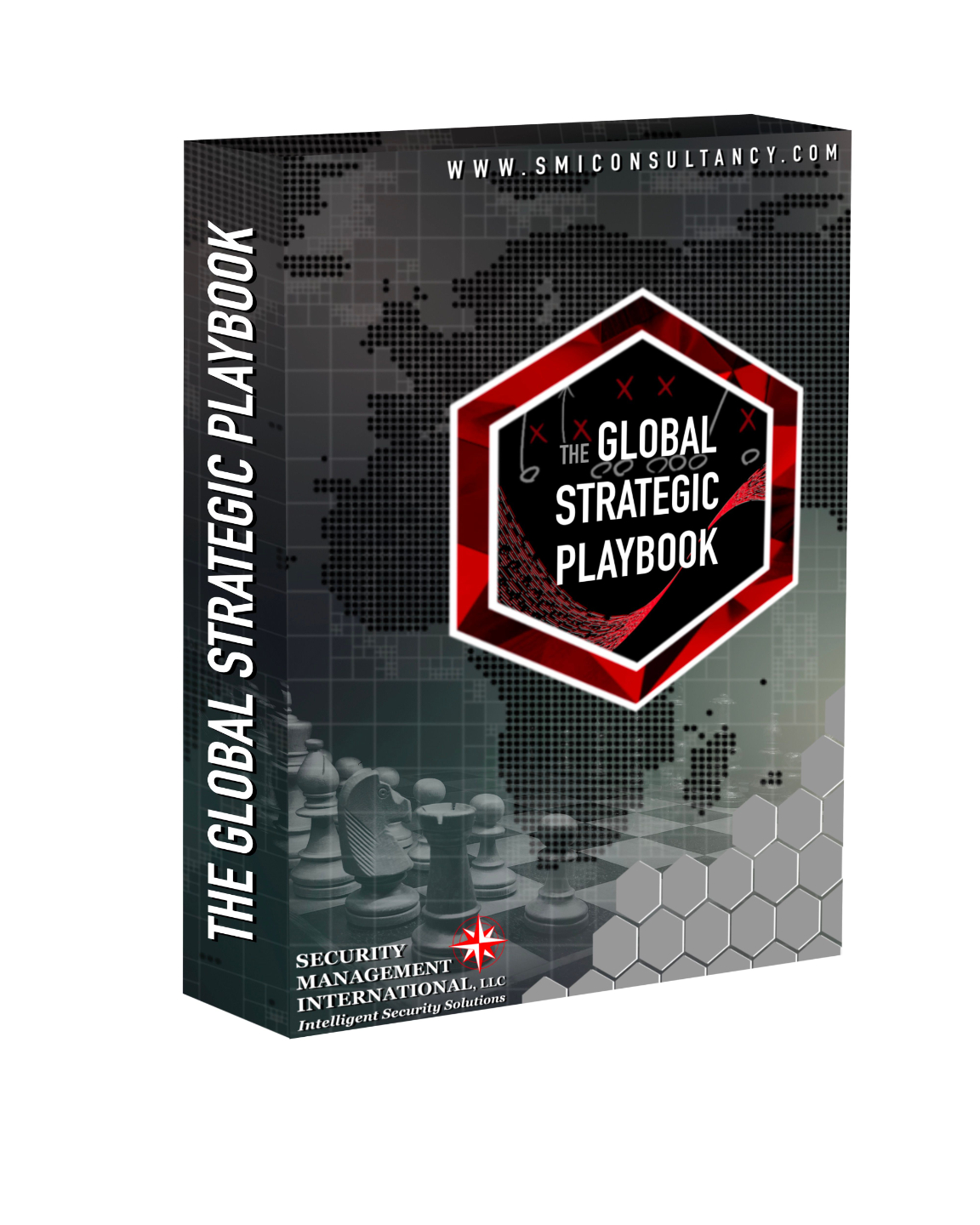 The CARVER Strategic Bundle
Our most popular offering. This bundle includes FOUR substantially useful training courses:
- The Fundamentals of the CARVER Target Analysis and Vulnerability Assessment Methodology
- Cognizant Security Strategy: Security in a Post-Pandemic World
- The Counter-Espionage for Business Travelers Course
- The Hostile Environment Training Course
This is some serious intellectual firepower for those security professionals who are serious about enhancing their skills.
$497 - LEARN MORE
The Global Security Consulting Bundle
The perfect online program for global security consultants, regardless of experience level. Included are FIVE "how to" courses for thriving as a trusted international advisor.
- The Global Security Consultant Video Series
- Zero to $250,000 in 12-Months
- How to Write Winning Proposals that Crush the Competition
- The Secrets to Thriving as a Global Security Consultant
- The 46 Commandments of Global Security Consulting Success
$297 - LEARN MORE
The Global Strategic Playbook
If you are interested in the big picture of what it takes to survive and thrive as a global security consulting entrepreneur (or any kind of entrepreneur) than this FREE video series if for you. Enjoy TWENTY useful videos, which come right out of SMI's own internal playbook. Topics discussed include:
- Determining ROI on Your IP
- Knowing Your Value Proposition
- Establishing Tight Financial Procedures
- Building an Effective Sales Strategy
- Being Proactive with Your Time
So much more... and it's all 100% FREE!
GET THE PLAYBOOK FREE!
Sign Up for the FREE Monday Security Memo
Serious intellectual firepower delivered to you in-box each Monday