Are You Ready to Learn How to Successfully Organize and Manage a Global Consulting Firm?
"Before you can win the fight, you have to be in the fight." - Bill Walsh

If you can't measure your organization's performance, you certainly can't manage it either.

Whether it's in the game of football or running a global consulting firm, there must be a documented system in place which determines your organization's daily direction - in other words, you need a playbook. Every successful team must have an established process for performing and measuring even the most routine tasks. Those organization's which operate from a defined playbook - which is both strategic and tactical in nature - are almost certainly more likely to be successful.
Unfortunately, too many teams just try to "wing it" and start each morning with a "hope as a strategy" mindset. They spend more time being reactive to things rather than being proactive.
At Security Management International, we pride ourselves in constantly evaluating and refining our own documented policies, procedures and expectations. We call this collection of processes "The SMI Playbook."
For the first time, we are giving you a sneak peek into our playbook ABSOLUTELY FREE!

Inside this valuable series you will learn the secrets of:
Establishing what you want your firm's identity to be... and then designing a plan to adhere to it

Why having a process for everything is necessary

How to best manage your day in order to maximize productivity

Designing your own corporate playbook
Unlike the other SMI video courses, The Playbook is meant to be short, hard-hitting, business tutorials, which will help jump-start your firm.
"Mediocre people don't like high-achievers and high-achievers don't like mediocre people."
- Nick Saban

"This is a unique behind the scenes look at what it takes to run an international security consultancy. Whether you currently have your own firm, are thinking of opening up your own shop one-day, or just curious as to what goes into the business process, this is an insightful and interesting series. Luke knows his stuff and is highly-regarded because of it. You would be foolish not to take advantage of his free advice."
- Lee, Global Security Consultant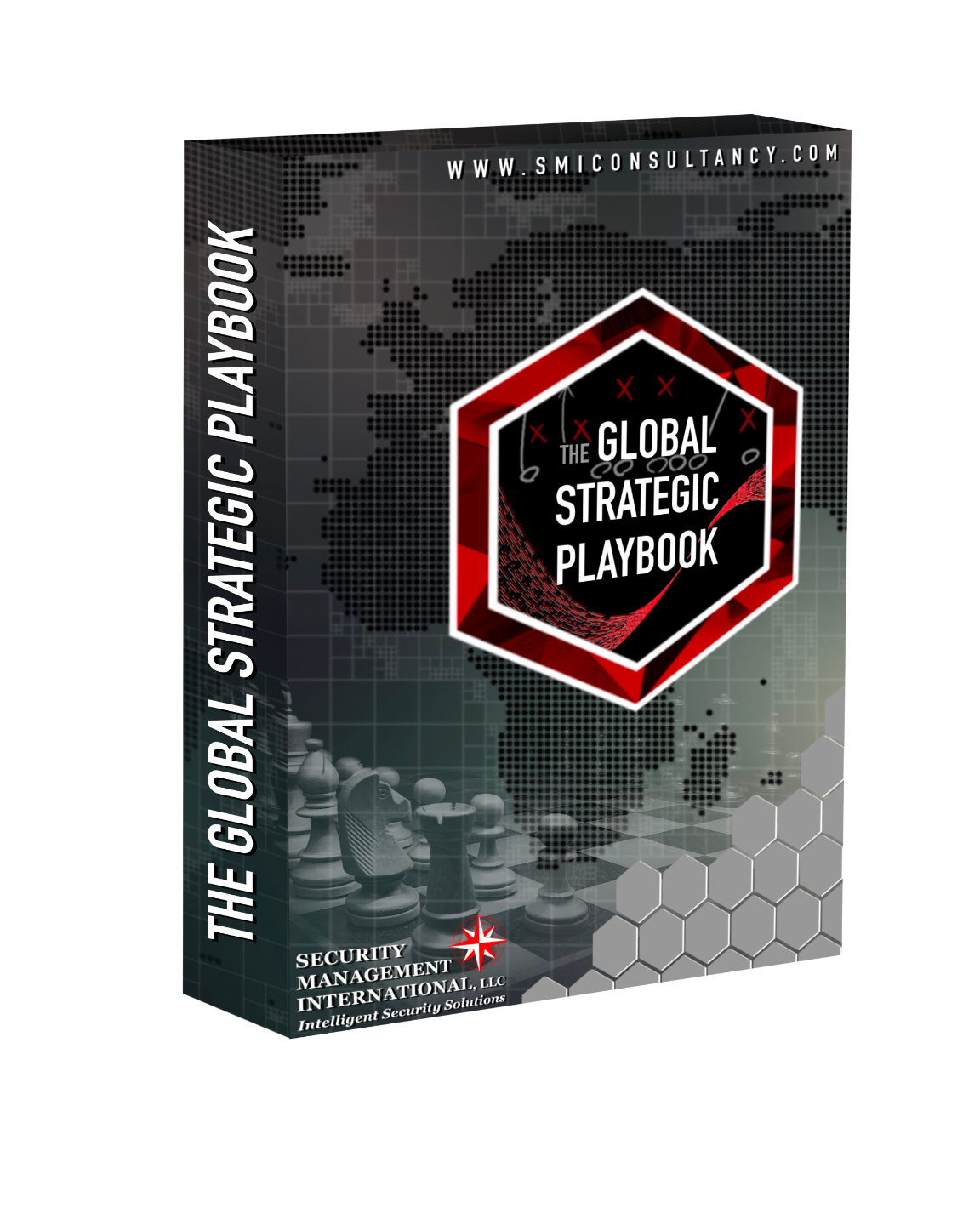 What does the course curriculum consist of?
Video 2: Finding Your Identity as a Security Professional
Video 3: How to Set and Manage Employee Expectations
Video 4: The Importance of Customer Service
Video 5: Five Dynamics of the Business Process
Video 6: Being Proactive with Your Time
Video 7: Tips for Conducting International Negotiations
Video 8: Establishing Tight Financial Procedures

Video 9: Establishing a Successful Internship Program

Video 10: Building an Effective Sales Strategy

THERE IS NOW A SEASON TWO INCLUDED WITH THE PLAYBOOK VIDEO SERIES!

Frequently Asked Question 1 - Is this course really FREE? What's the catch?
Frequently Asked Question 2 - What if I don't own a consulting business? Why would I watch these videos?
Frequently Asked Question 3 - Will you be adding more videos to the series over time?
More than two decades of experience operating a global security consultancy are distilled into the SMI Playbook. Peek inside ABSOLUTELY FREE to see how you can improve on your own organization's playbook.
"It's not about talent. It's about dependability, consistency, being coachable and understanding what you need to do to improve." - Bill Belichick